Latest Super Scooper addition makes Bozeman company's fleet largest in the world

BRIDGER AEROSPACE - Belgrade, Montana

---
by Jonathan May - Wed, March 29th 2023, 9:36 PM MDT
https://nbcmontana.com/news/local/latest-super-scooper-addition-makes-bozeman-companys-fleet-largest-in-the-world.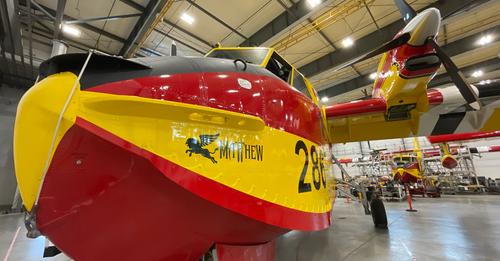 The "Matthew" is now the sixth in Bridger Aerospace's fleet and will report for duty this summer.
Bozeman, Mont — A Bozeman-based company cements its status as the largest collection of Super Scooper firefighting airplanes in the world.
The "Matthew" is now the sixth in Bridger Aerospace's fleet and will report for duty this summer.
"Makes us the largest scooper fleet privately owned in the world. And in addition to all of our other surveillance mapping aircraft, we're the largest aerial firefighting fleet in the United States. So we're ready to take the field here in 2023 and protect Montana, protect America," Bridger Aerospace's chief executive officer Tim Sheehy said.
People gathered to celebrate the newest plane and Bridger Aerospace mechanic Tom Willis receiving the Charles Taylor Mechanic Award from the FAA.
The party took place in the company's hangar in Belgrade, where some of their super scoopers are housed during the summer.
"Adding scooper six is going to give us a third pair that will increase our geographic coverage, because sometimes we'll be operating from Florida to Alaska and everywhere in between. And we're now this year just starting to go international as well," Sheehy said.
However, Sheehy says building the fleet is a costly endeavor, with each plane costing millions of dollars.
"To do anything right normally is not cheap. And aviation is no exception. The aircraft are extremely expensive, roughly $30 million dollars a pop. They're purpose-built aircraft that have the best technology and the best capability in the world for what they're doing so acquiring was not easy," Sheehy said.
________________________________________________________________________________________________________________________________________________________________________________________
WANTED: Sky Warden Pilots

Congratulations U.S. Special Forces on the AT 802U Sky Warden Planes.
The AT 802U Sky Warden can fly easily, shoot what it needs to shoot, as well as take off and land if need be on rough runways and cleared fields, instead of dedicated airbases.


McCall Mountain and Canyon Flying Mil/Gov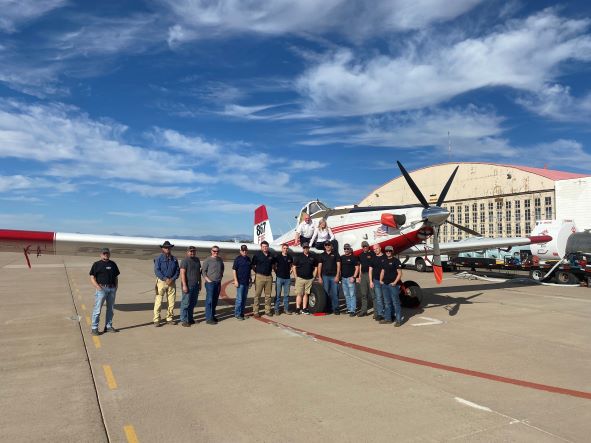 We build Advanced Aviation Safety courses to meet your training mission in your make and model of aircraft.
Specializing in high-altitude confined area training.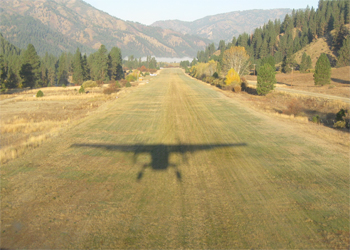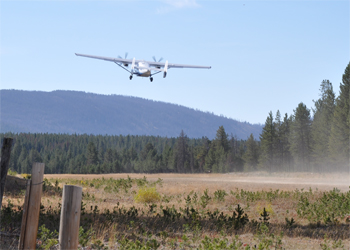 Short Runway
High Altitude
Off Pavement
Confined Area Training